---
SUPERNATURAL
The Hunters Tomb
---

Welcome to The Hunters Tomb, Home of The Brotherhood AU.
It all started twenty-two years ago, Sam and Dean Winchester lost their mother to a mysterious and demonic supernatural force. This is the beginning of Supernatural. This site does contain the Supernatural fanfiction of Ridley C. James, Tidia and Mog, presently.
This is also the official home of The Brotherhood AU. The Brotherhood AU is Dean and Sam Winchester with much more-Caleb Reaves, Mackland Ames, Pastor Jim Murphy, Bobby Singer, Joshua Sawyer and the members of the secret society known as The Brotherhood.
Brotherhood AU Fanfiction in chronological order by the creator of the AU, Ridley C. James and Tidia can be found here.
---
WELCOME AND ENJOY!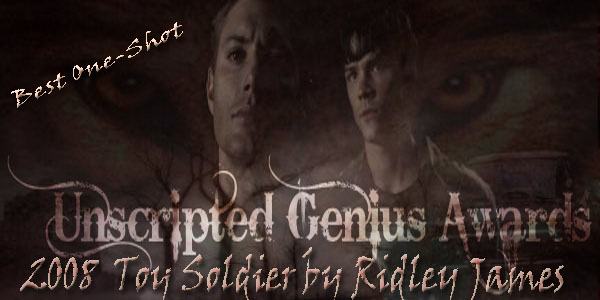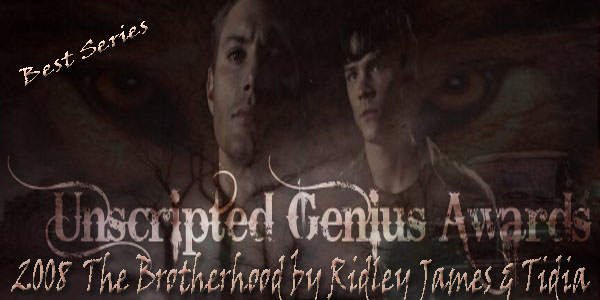 UPDATED on
April 22, 2014
Dragon Slayer, What's Better Than A Superhero?, The Guardian, An Angel and A Prius, One of Two Ways, A Family Discussion, The Overnight Guest, Biased
at Brotherhood Fanfiction Page
---